The Easy-to-use Online Real Estate Deal Analysis Tool...
Accessible from Anywhere...Allowing Anyone to Calculate Accurate Deal ROI (and more) on the Fly
The Simplified and Strategic Tool...
That helps you find the deals that match your investment criteria
That does all the hard work for you
And gives you concrete evaluations
No more emotional decisions based on your guts and glands that put everything you've worked so hard to earn at risk.
From the Desk of Chad Barker
Dear Fellow Investor,
It's possible to build massive wealth through real estate.  It can give you the lifestyle you dream of:  the home, the vacations the freedom...
...but only if you avoid the mistakes.
One mistake can erase years of hard work. One wrong move could dig a financial hole that could take you years, if not decades, to climb out of.
Without proper real estate deal analysis, you're just gambling and hoping, and you can't build long-term, lasting wealth on luck and hope.
The risk is breathtaking.  (And, honestly, it's the big thing that kept my wife from getting on board with me at the beginning.)
When I first got started in real estate 20 years ago, I couldn't afford to screw up (and I needed my wife's support), so I went looking for a tool to help me.  And do you know what I found?
Absolutely NOTHING.
Nothing did what I needed it to do:  evaluate deals like an expert, help me save time & money, and help me evaluate those deals quickly enough to beat my competition to the punch.
And it needed to be easy to use!
That's why I developed and continually refine the Mistake Eliminator.
Every deal I'm even remotely interested in goes through the Mistake Eliminator, giving me crystal clear insights into the key metrics that can make or break a deal.
You'll get those same insights when you start using the Mistake Eliminator today.
You'll get the peace of mind knowing that your finances, your family's future and everything you've worked so hard for are not dependent on gut-feel, inaccurate "back-of-the-napkin" math.
I know your success in real estate, all the dreams you have and the wealth that comes from that are waiting just around the corner for you.
But first, you have to avoid the errors that are easily preventable with the powerful, easy-to-use Mistake Eliminator.
My sincere wish is that your success dwarfs my own because you have the tool and the head start I didn't have when I got I started.
Yours in prosperity,
P.S. This Mistake Eliminator is the best tool I've found for unlocking the treasures and wealth in the real estate market.  Because I use this for every single deal I personally evaluate as an investor, you can use this tool with the confidence that it was developed to cater to my exceedingly high investing standards.  So rest assured it will work for you, or I'll give you back every single penny.
Robust Features to Meet Your Investing Requirements
Fast!

Analyze deals in only a few minutes each.

Easy to Use

Logically organized and fully document.  Perfect for beginner or pro alike.

Cloud Powered

Nothing to install.  Always updated.  And available anywhere with an internet connnection.

No Limits

Analyze an unlimited number of deals in an unlimited number of scenarios (when you sign up today!)

Flexible

Use it with any investment Profit Strategy
You'll be Out the Door Doing Deals Before Your Competition Can Lace Their Shoes!
Discover Hidden Gems

Find the deals that you didn't think would work but the numbers tell you how really profitable they are.

End the Frustration

No more indecision and lost opportunity by not knowing for sure whether the deal meets your investment criteria.

Avoid the Deadly Sins of Investing

The Mistake Eliminator removes the deadly sin of Emotion, enabling you to make decisions based on hard numbers and facts.

Decisions on a Silver Platter

Get simplified numbers that answer the question, "Does this deal meet my goals, my needs and my criteria?"

Confidence Restored

Start making offers with confidence & certainty, knowing the deal meets your particular investment standards.
Explore the Mistake Eliminator!
Below is a Screenshot from a Recent Deal Evaluation
Simply hover or touch the targets to explore all that's in store for you...
Easily step through a full purchase analysis with down payment and loan terms
Accurately calculate mortgage payments, making sure nothing is missed that could throw off your cash flow.
Know your cash investment at closing, so your ROI numbers are on point.
Full control of the overhead/turnover costs that impact your returns on your rental and rent-to-own deals.
Get annual and monthly cash flow numbers.  Compare the ROI to your criteria, and calculate the affect of appreciation on your investment.
Let the mistake eliminator calculate your tenant/buyer's monthly payment and interest rate.  
See the impact of their down payment on your ROI, and get your cash flow numbers handed to you on a silver platter
On your Fix & Flip deals, fully detail your rehab costs, so you don't miss anything.
Understand the impact of time on your project.  Let the Mistake Eliminator calculate your rehab financing and interest costs for you.
Analyze your sale with all costs accounted for and see what you'll walk away from closing with.
Get your ACTUAL net profit along with your ROI computed 2 different ways.  Then find out whether the deal is worth your time by getting your profit per hour invested.
Name your scenarios (come up with your own naming convention) and update them any time
All changes are automatically saved (or you can click the button if it makes you feel better) so you never lose your work.
Take copious notes.  Describe the property.  List your assumptions.  The possibilities are endless!
Sound too good to be true?
Here are the experiences of others who've realized the benefits of using the Mistake Eliminator:
These experiences are exceptional results and not guaranteed or implied to be typical in any way.
Refer to the Earnings & Income Disclaimer at wealthignition.com
My Guarantee
I am so confident that you are going to love the Mistake Eliminator, and all it does to ignite your real estate investing career that I'm going to give you a full 60 days to try it out.
I know it will be an indispensable tool in you investing toolbelt.
But if for some strange reason you don't absolutely LOVE it, I'll refund your money,
AND
You can keep all the bonuses!
You Get Everything You See on This Page For ...
Or get 2 months free with an annual subscription: Only $5,970 / year
Do NOT Buy the Mistake Eliminator if You Fall into One of these Categories!
Gambler
Is consistently growing wealth something for losers?  If you love rolling the dice and letting your life be controlled by fate or luck, then do NOT buy the Mistake Eliminator.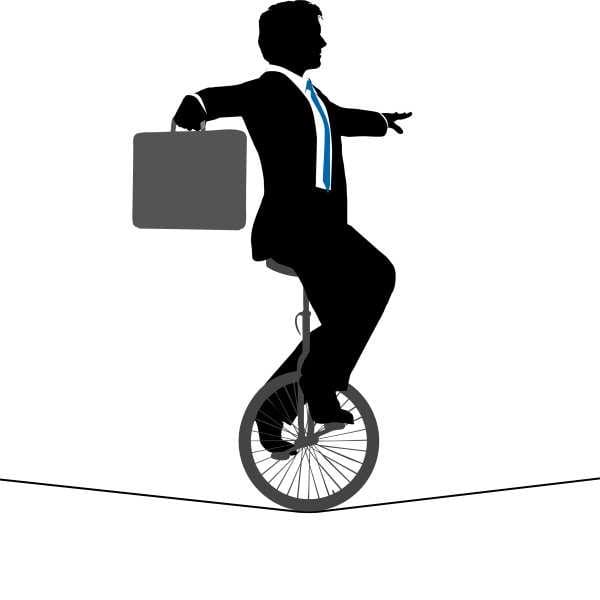 Thrill Seeker
If predictable ROI and cash flow are boring because you love living on the edge, risking it all without regard to your family's future, please find your thrills somewhere else.
Real Esate Shopaholic
If you love saying "Yes" to every deal you see, not because you know whether it's a good deal (because you don't), but because you just love buying, then please don't buy this.
"Origins of The Mistake Eliminator"
(Or "How I Thwarted Disaster and Owned the Recession")
The Mistake Eliminator Begins to Take Shape

Early in my real estate investing career, I couldn't find anything to help me analyze deals.  So I started creating what would eventually become The Mistake Eliminator.

Slow and Steady Wins the Race

After a ramp-up learning period, I begin to attract more deals and partners to grow my business.  The results of the Mistake Eliminator give us all confidence.

Cooking with Gas!

This early version of the Mistake Eliminator has helped me find and close on an average of 2 properties / month over the past 2 years, a trend that continues through September 2005.

Something has Changed

The Mistake Eliminator starts telling me, "Whoa!  Don't buy!" on deal after deal after deal.  My partners are anxious, but I tell them,  "The numbers don't make sense.  We have to wait."  We end up purchasing only a few select properties over the next year.

The Crash!

The subprime lending house-of-cards collapses.  The real estate market crashes.  House prices are taking a nosedive and Foreclosures are happening everywhere.  My partners finally see the light.

Harvest Time!

We sweep in and start buying foreclosures at rock bottom prices.  More than doubling the portfolio over the next few years.

Rehabs and more

I expand the capabilities of The Mistake Eliminator to handle rehabs and flips, adding a whole new profit center and taking advantage of market shifts.  

Time to Share the Secret

After years of continual testing and refinement The Mistake Eliminator is released to the public